Local Groups
Zero Waste local groups are collective groups of citizens and associations which are members of Zero Waste France. They promote the zero waste philosophy thanks to local campaigns and actions.
What is a local group ?
Since 2015, Zero Waste France has been accompanying the creation and development of Zero Waste local groups, whose objective is to promote the Zero Waste philosophy on their territory. These groups consist of citizens who want to act directly in the field through awareness raising and mobilization actions concerning the different players of the territory : citizens, elected representatives, companies, associations. The local groups network brings together both informal collective groups and local associations, who share Zero Waste France's objectives and values. The local groups are financially and strategically independent, but they are linked to Zero Waste France via a charter of reciprocal commitments.
Zero Waste local groups
View the map in full screen
Create your local group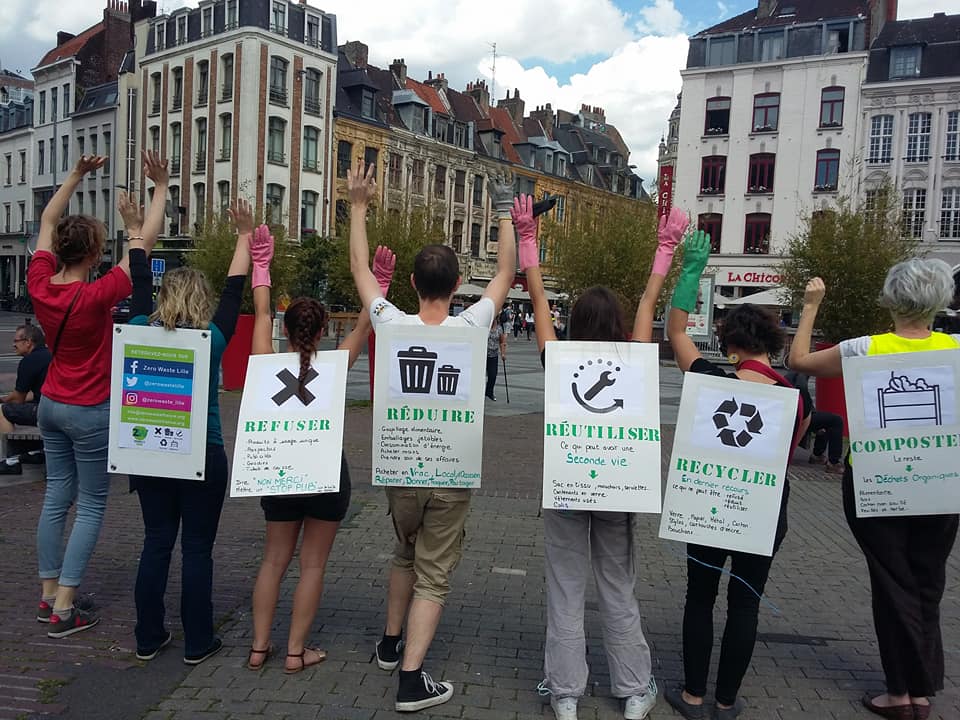 There is no group or association near you yet ? You can spur the creation of a citizens' group in your town or territory. Discover the practical guide of local groups, with advice and a starter kit, and our resource sheets to go further.
Contact us : groupeslocaux@zerowastefrance.org
How to create a local group ? The guide
Charter of local groups
The integration program